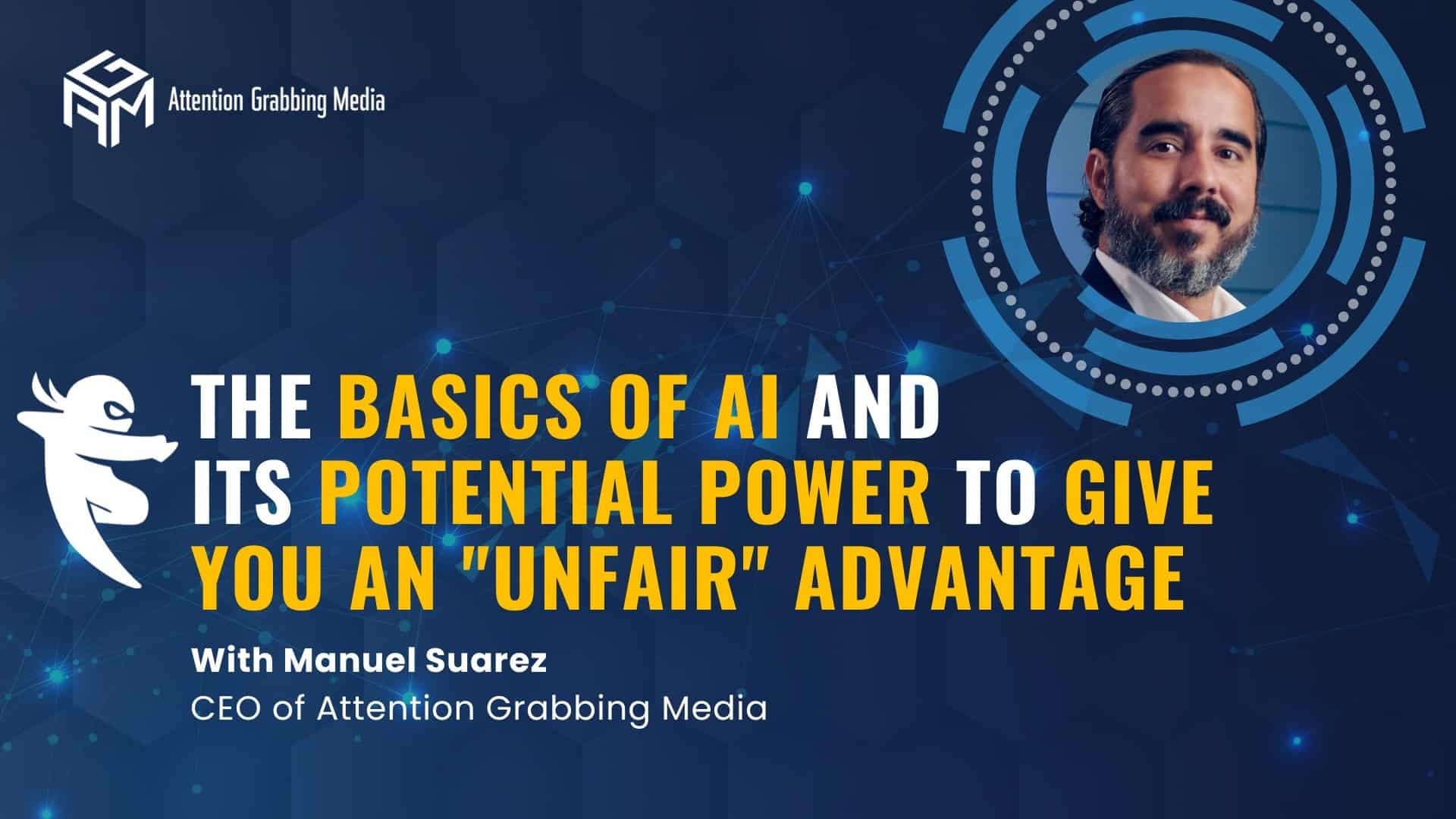 LARGO, Fla. – June 15, 2023 – Manuel Suaréz, host of the Marketing Ninja Podcast, an experienced digital marketing expert, and CEO of Attention Grabbing Media, is revolutionizing the business landscape by leveraging the power of Artificial Intelligence (AI) to drive business disruption and empower entrepreneurs to grow their brands.
"I noticed a significant gap in the market for comprehensive AI training programs, which prompted me to develop AI NINJAS – FROM NOVICE TO NINJA BRAND BUILDER. This program is designed to provide entrepreneurs with the tools, insights, and practical knowledge needed to leverage the full potential of AI and achieve business growth."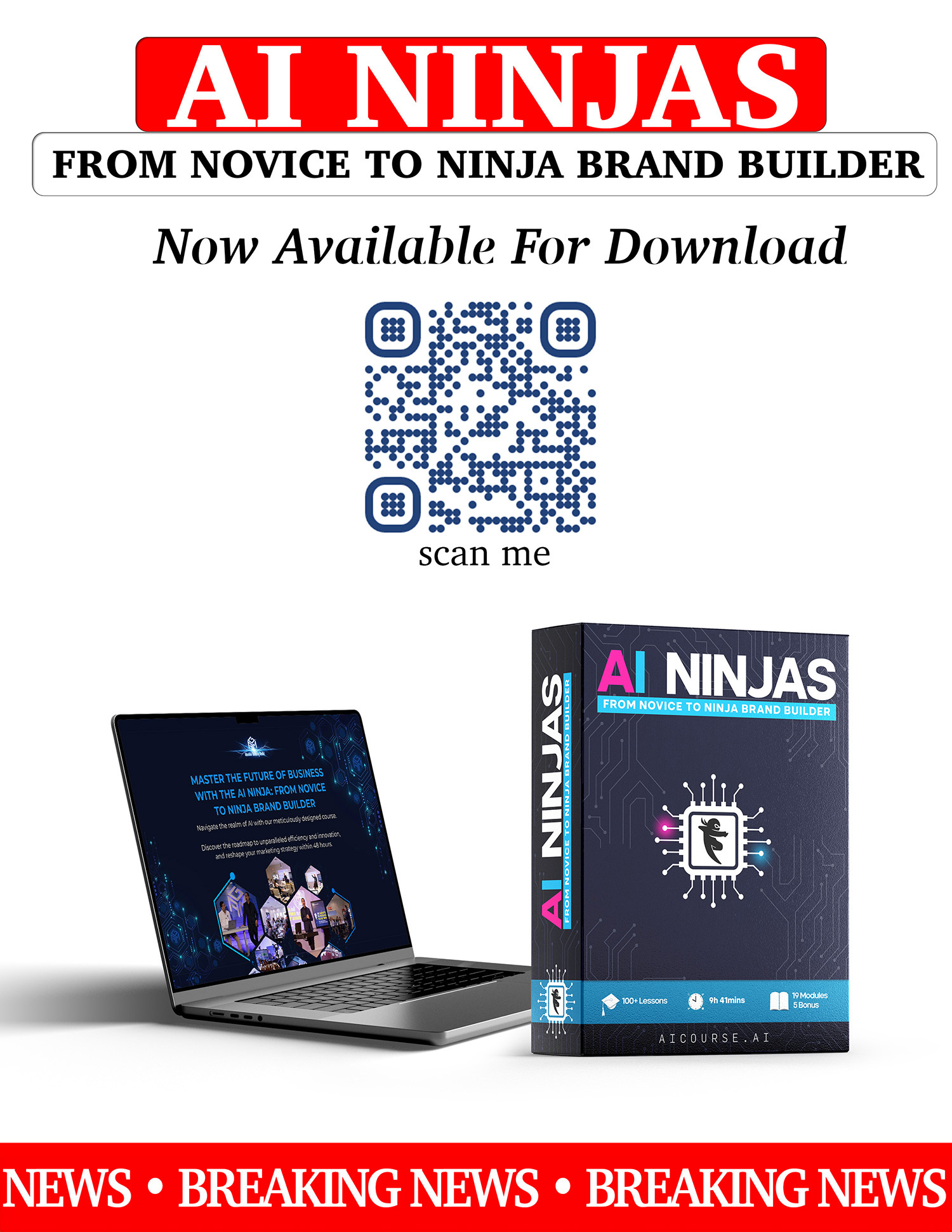 AI NINJAS – FROM NOVICE TO NINJA BRAND BUILDER is a groundbreaking 15-hour training program that covers over 100 in-depth lessons. The course offers a wide range of topics, including creating AI avatars, building websites in under 30 minutes, and mastering Chat GPT. Participants will gain a thorough understanding of AI's applications and learn how to effectively integrate AI-driven strategies into their business models.
The program is designed to empower entrepreneurs with the knowledge and skills necessary to implement AI solutions that drive brand growth, enhance customer experiences, and achieve sustainable success in the digital age.
With the increasing demand for AI integration in businesses, entrepreneurs need comprehensive training programs that go beyond surface-level knowledge. AI NINJAS – FROM NOVICE TO NINJA BRAND BUILDER fills this void by providing business owners and entrepreneurs with the opportunity to gain practical expertise and insights from a renowned industry expert.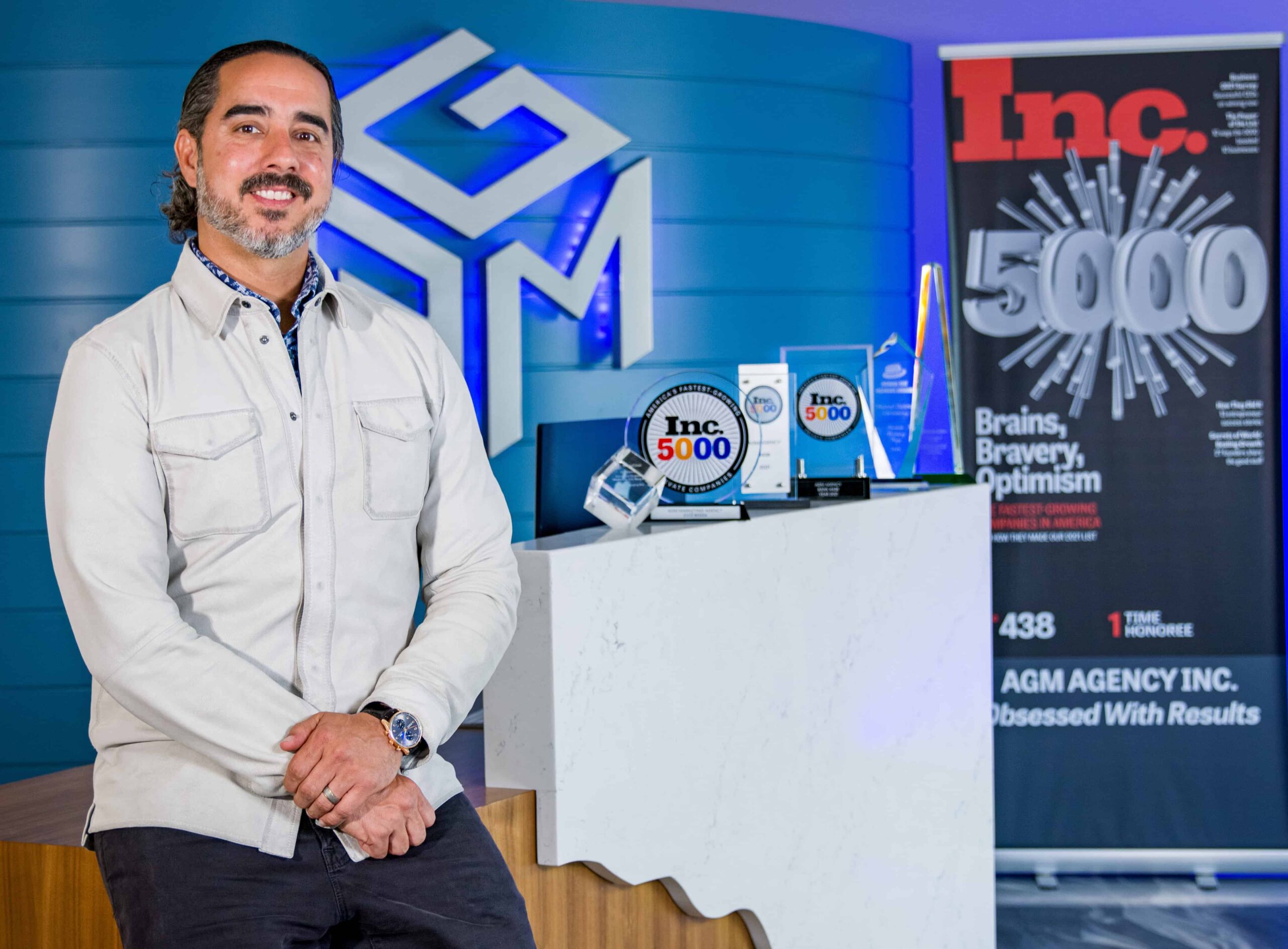 About Manuel Suarez:
Manuel Suarez is a digital marketing expert and speaker. As the CEO of Attention Grabbing Media, he manages e-commerce brands, influencers, and celebrities. With his deep understanding of AI's transformative potential, Manuel empowers entrepreneurs through his groundbreaking course, AI NINJAS – FROM NOVICE TO NINJA BRAND BUILDER, to achieve sustainable brand growth in the digital age.
Press Distribution Outlets: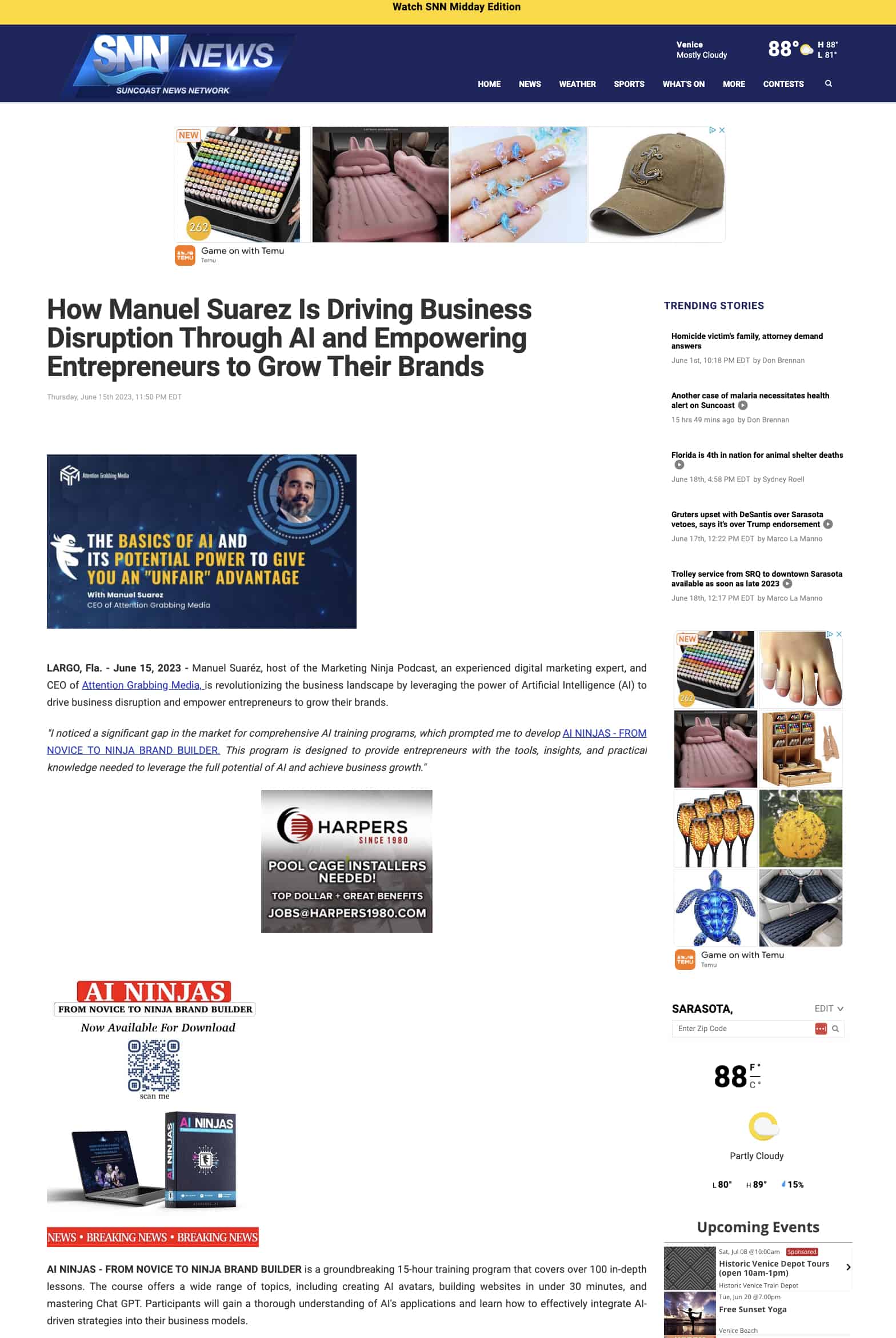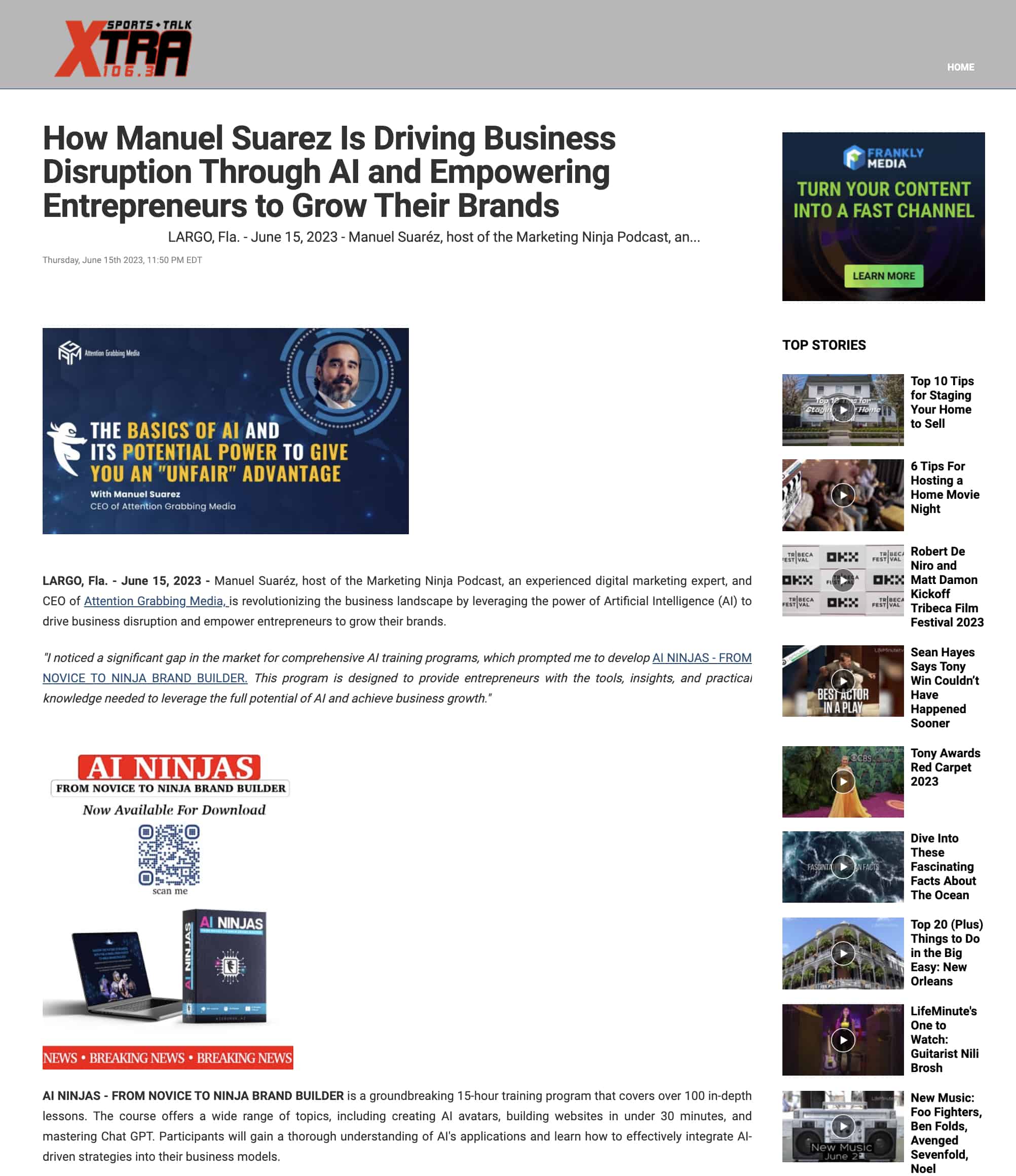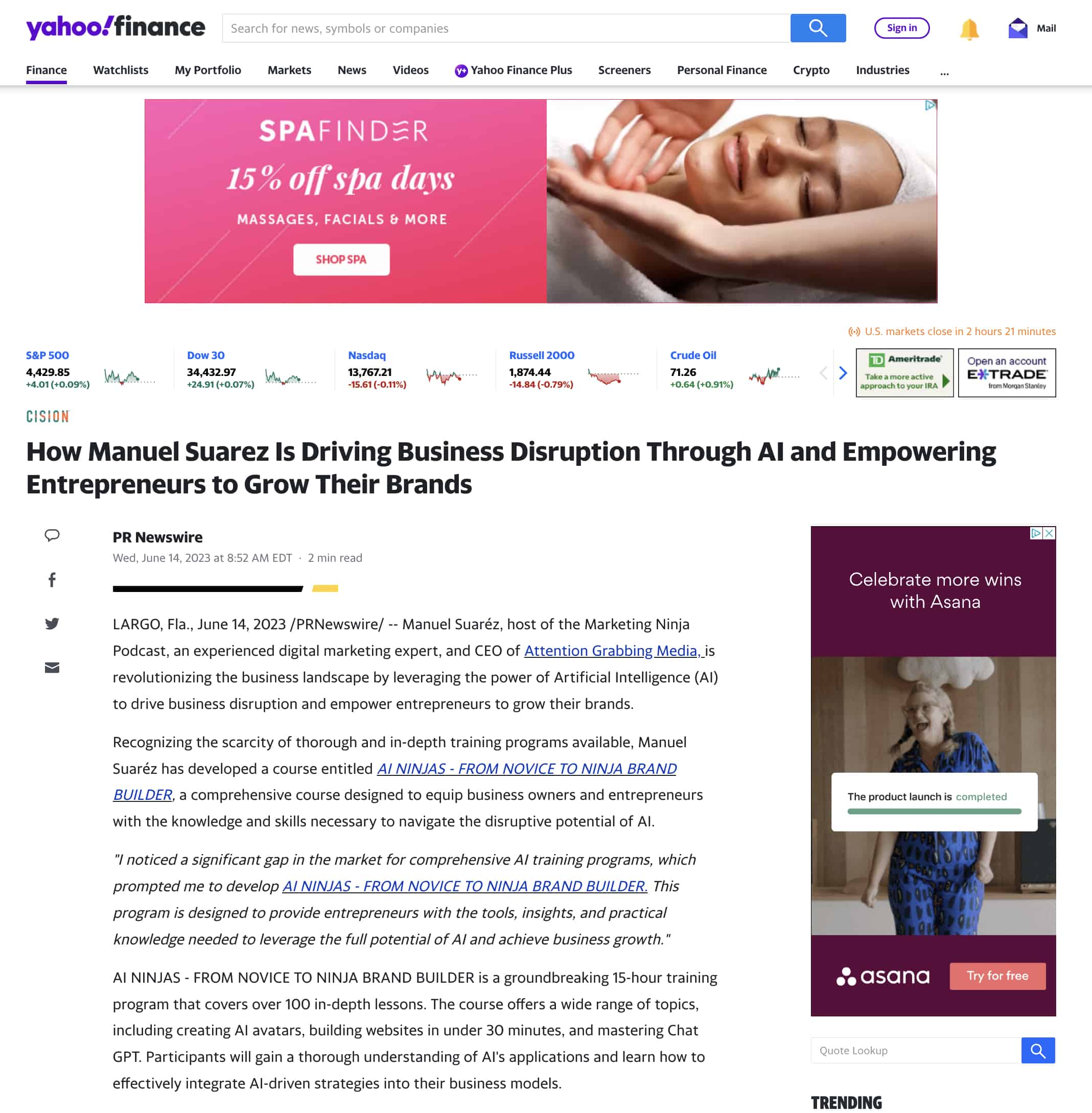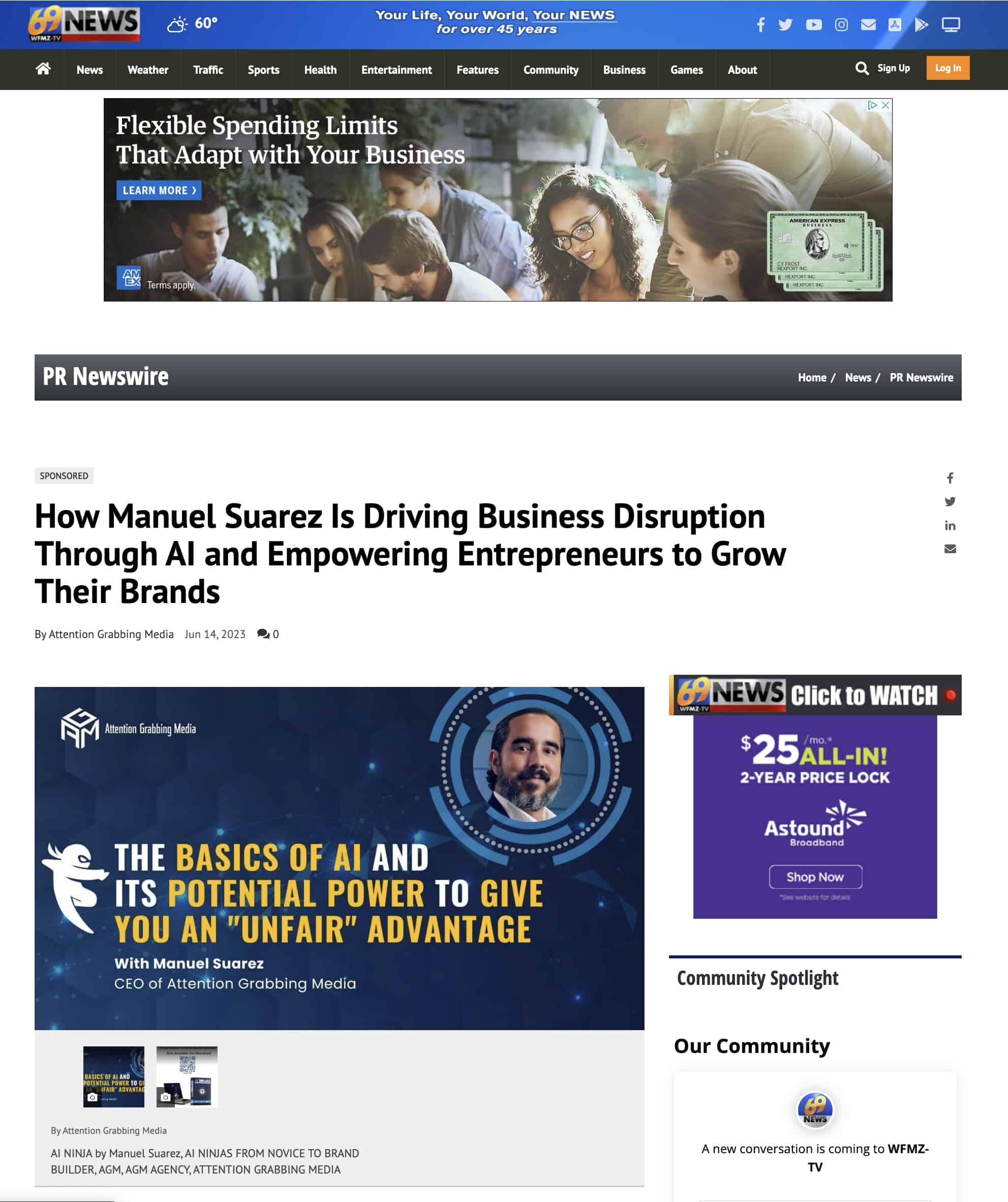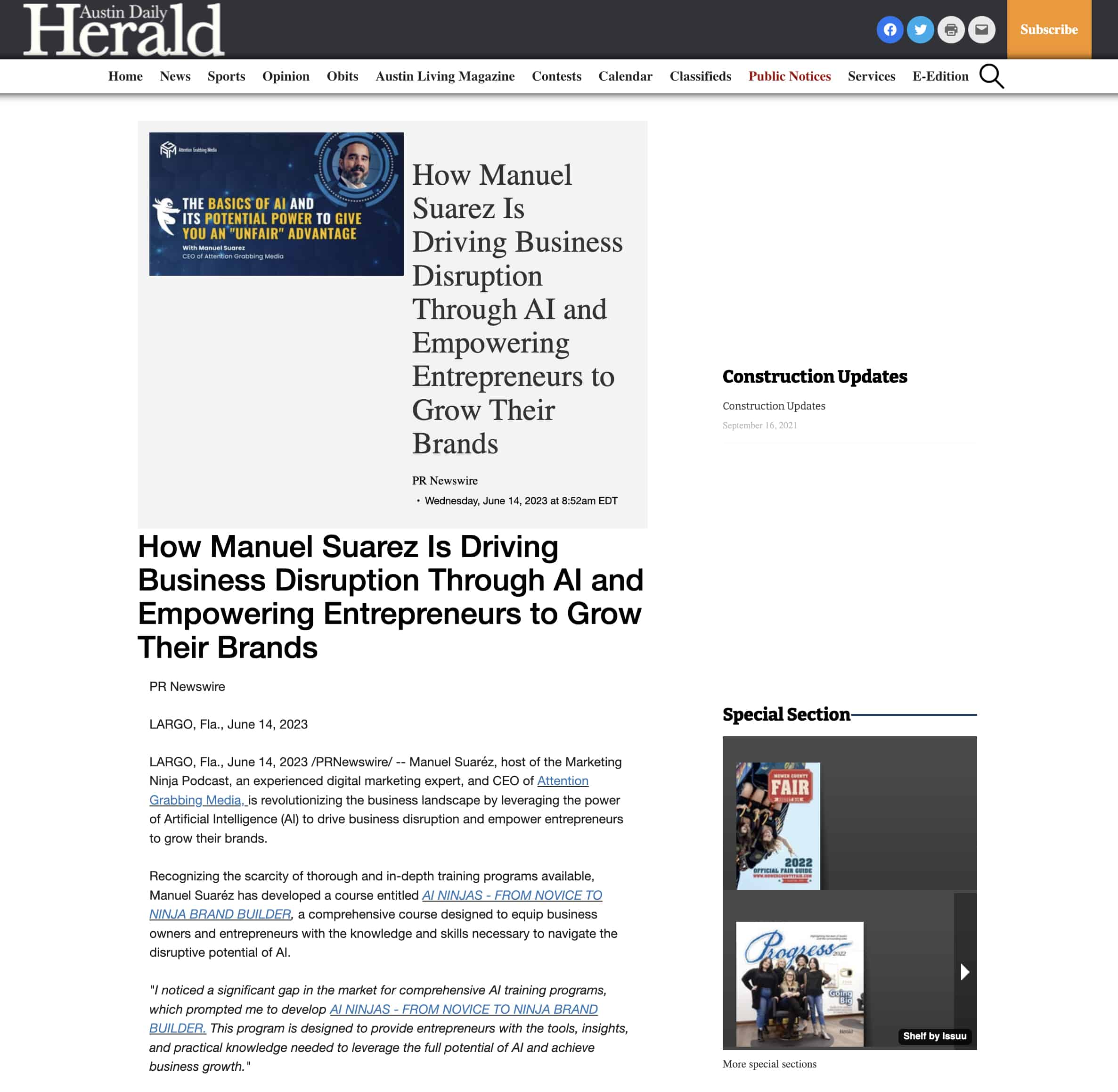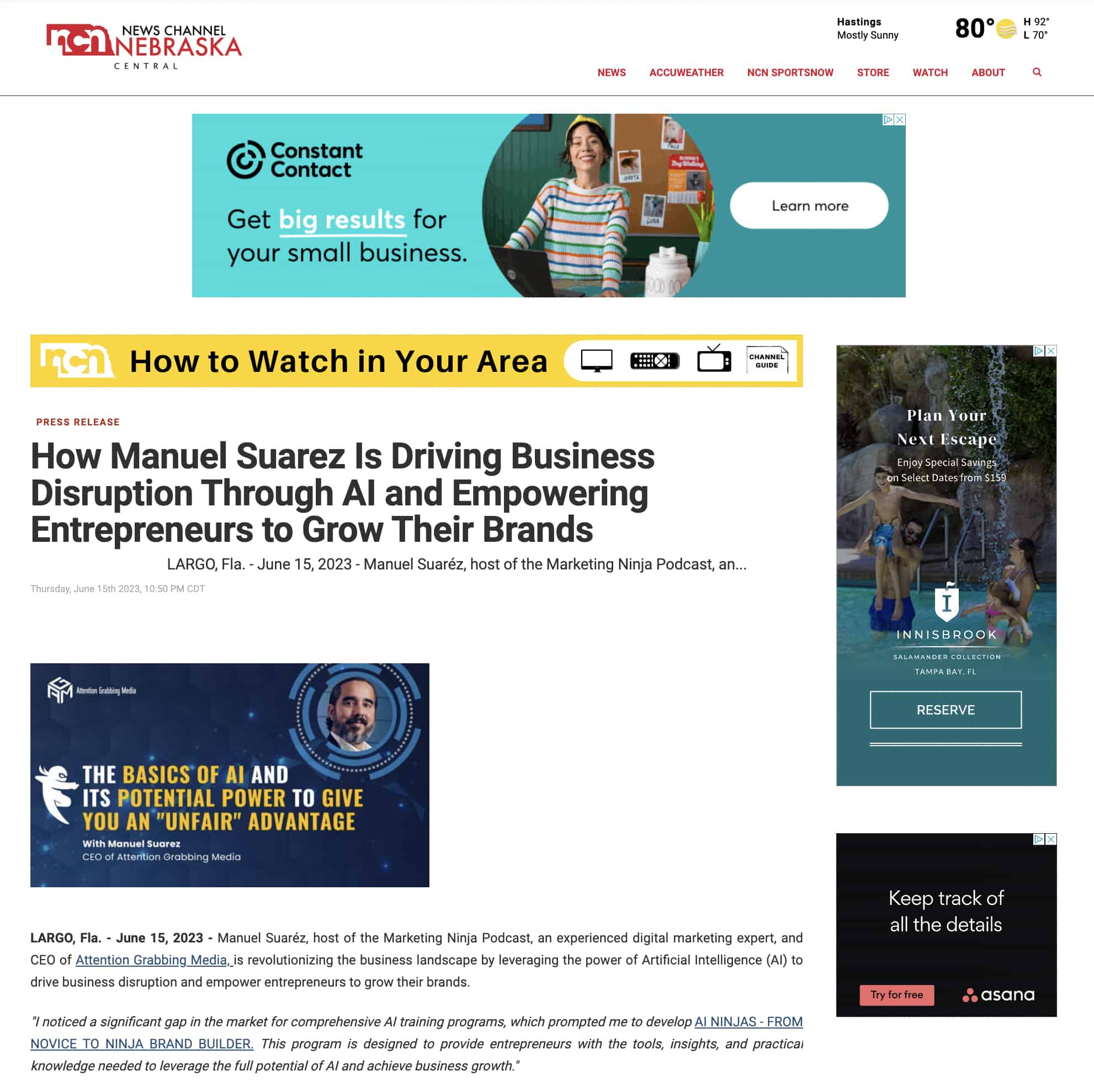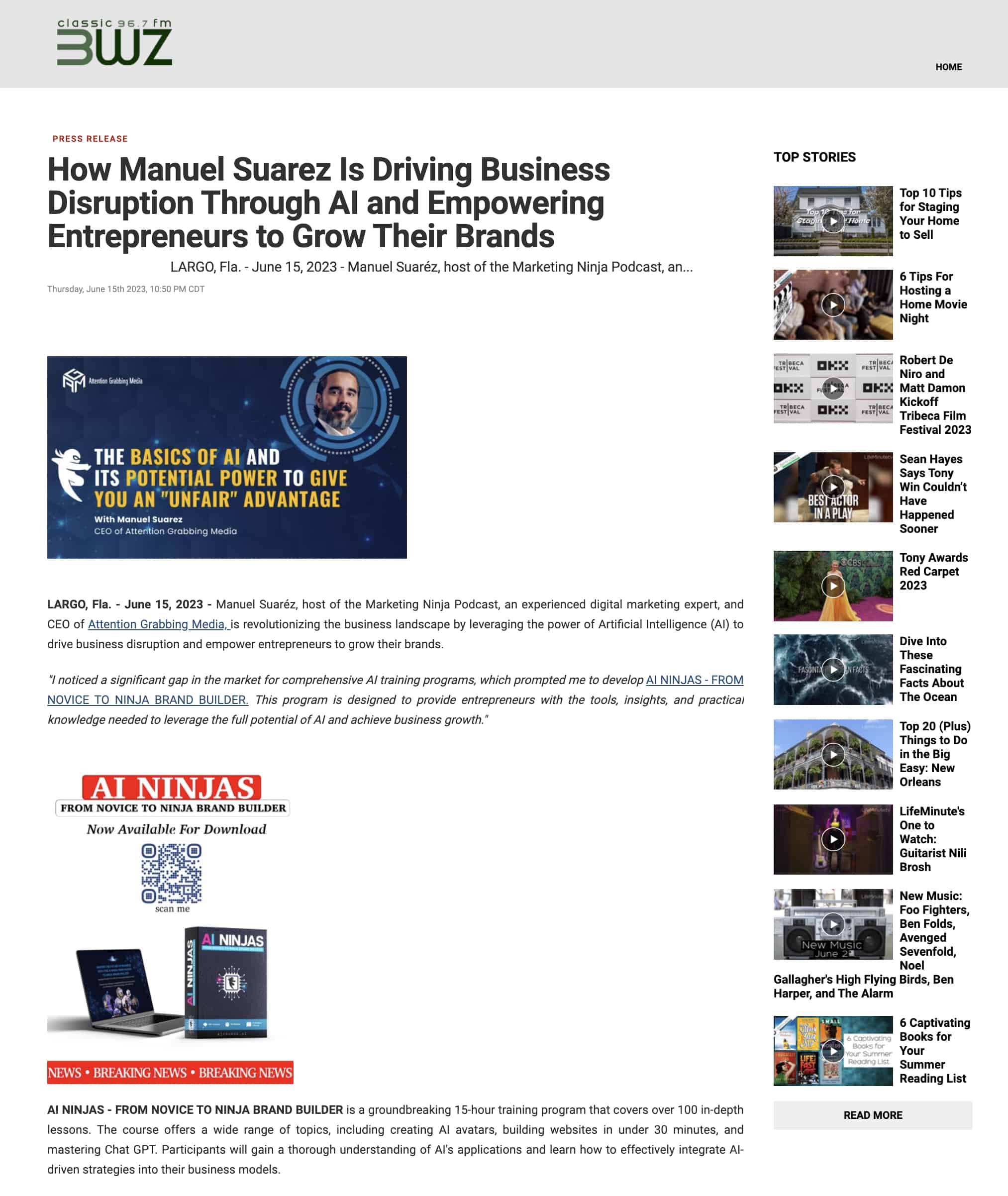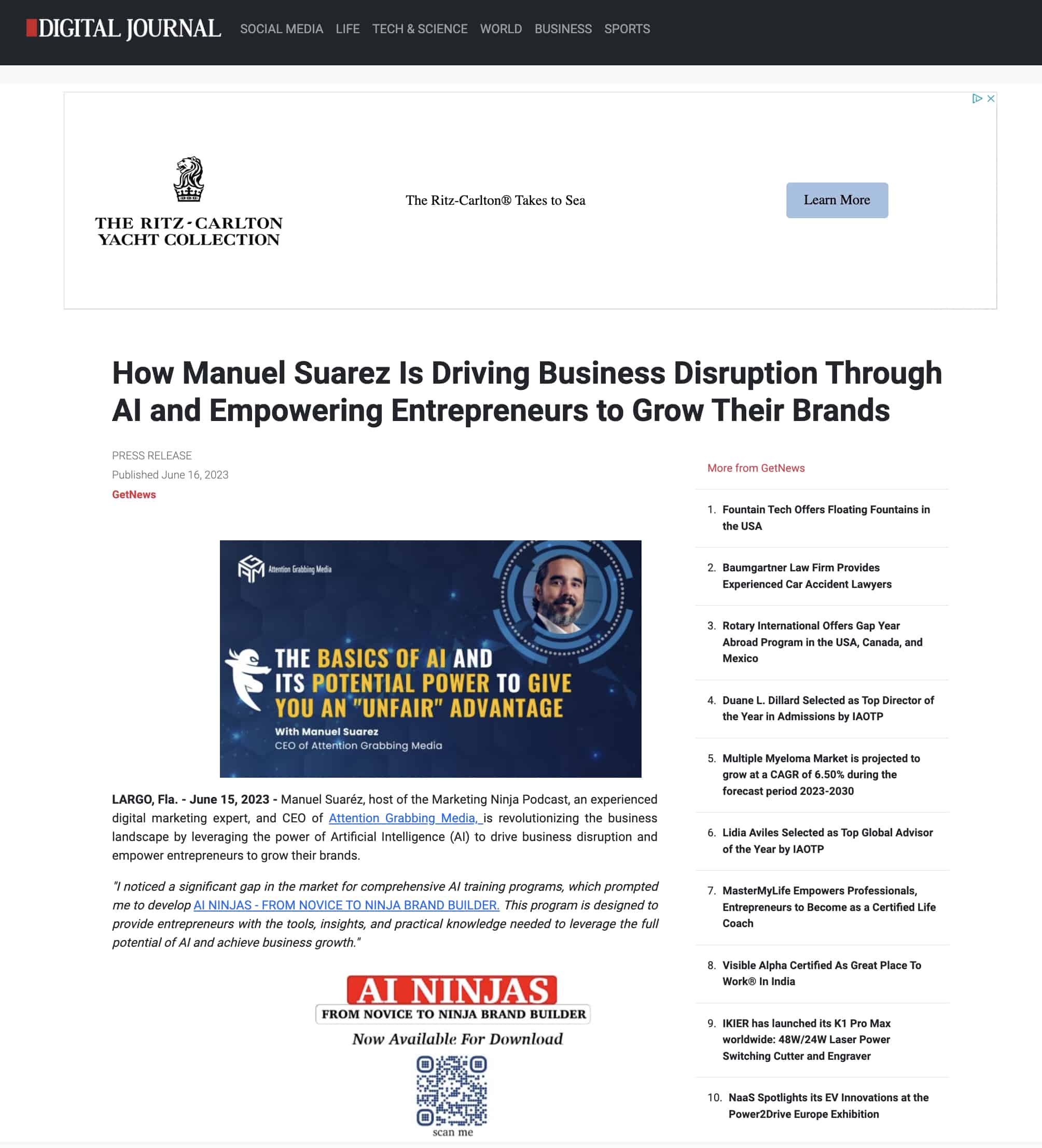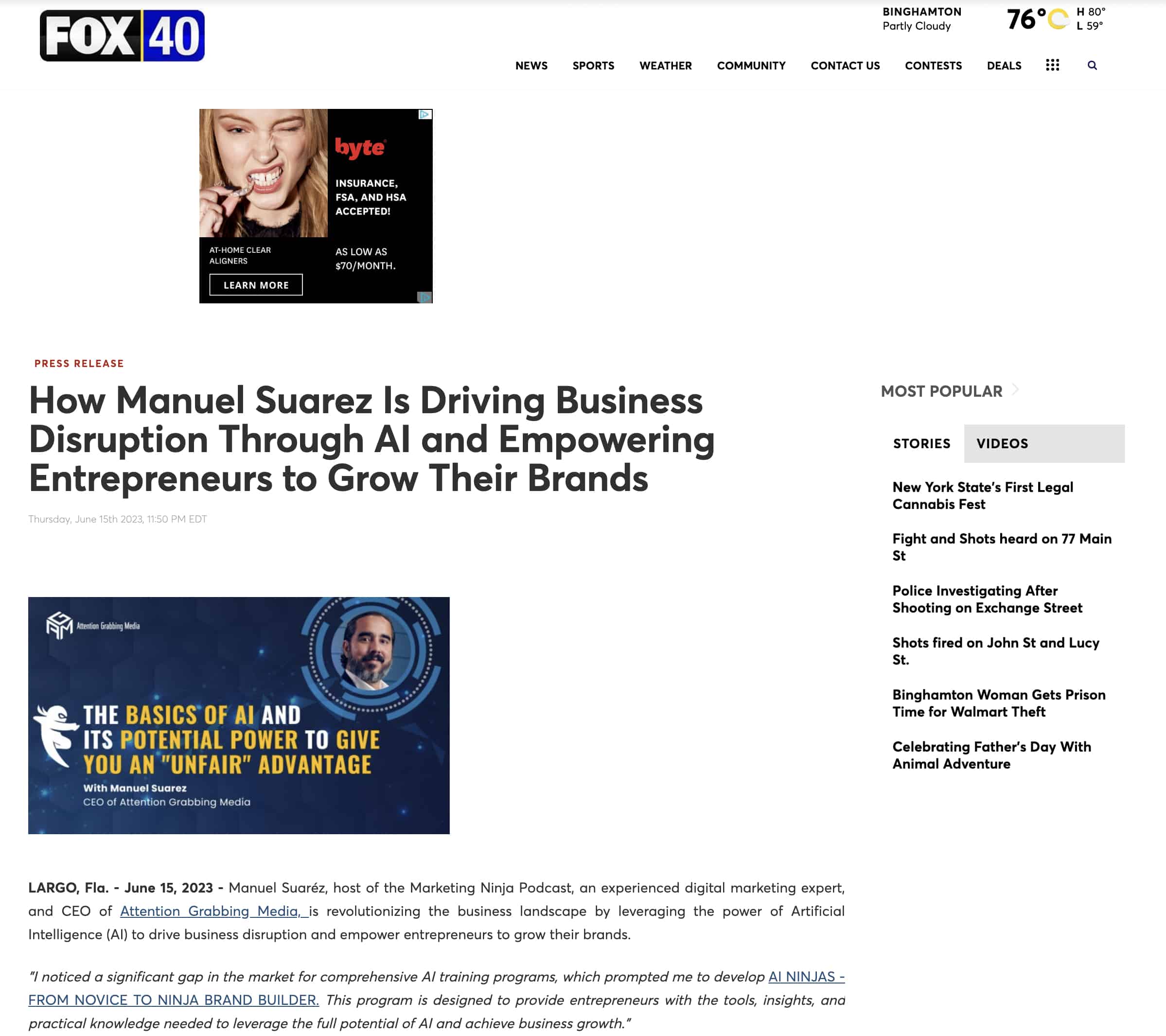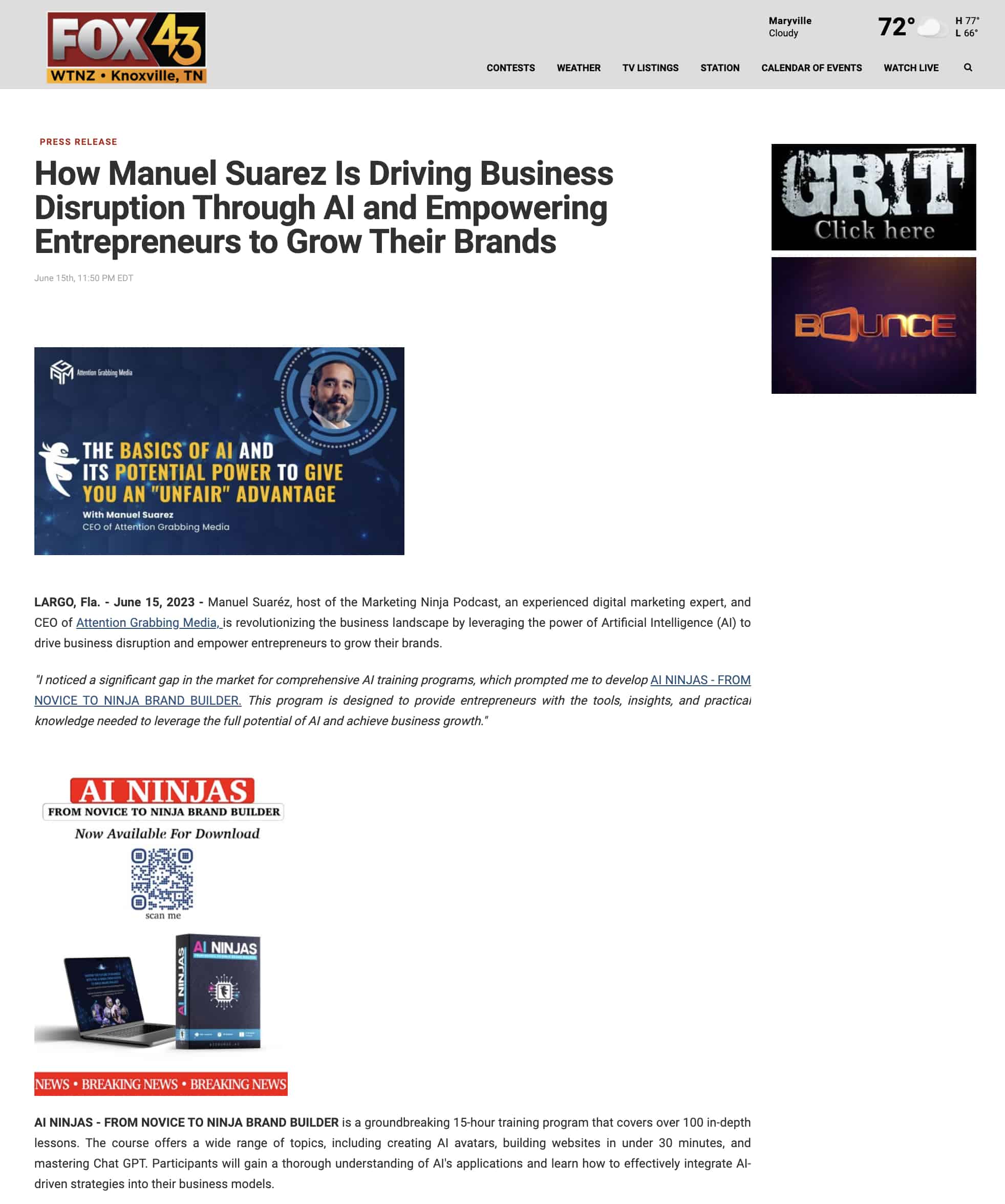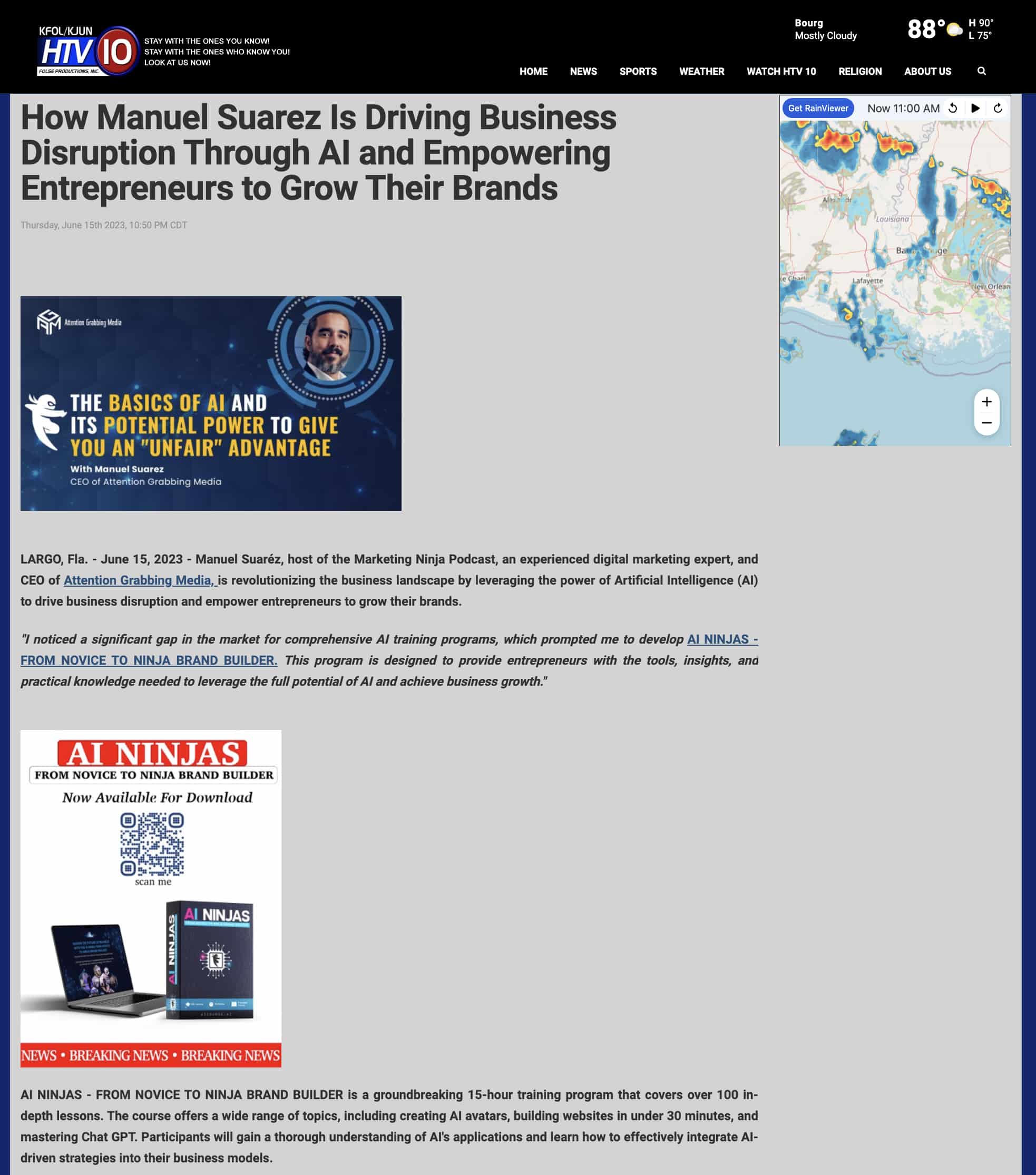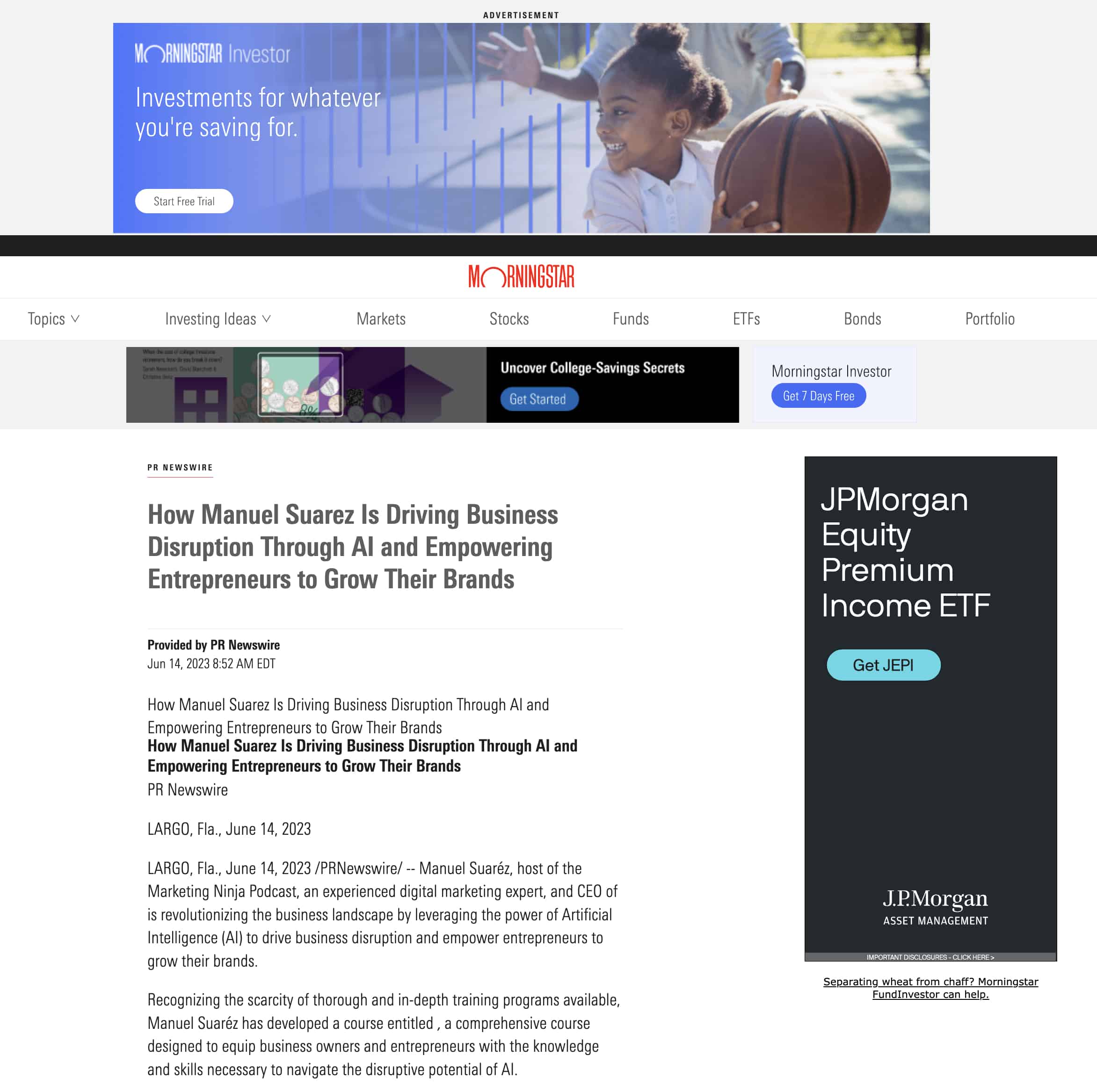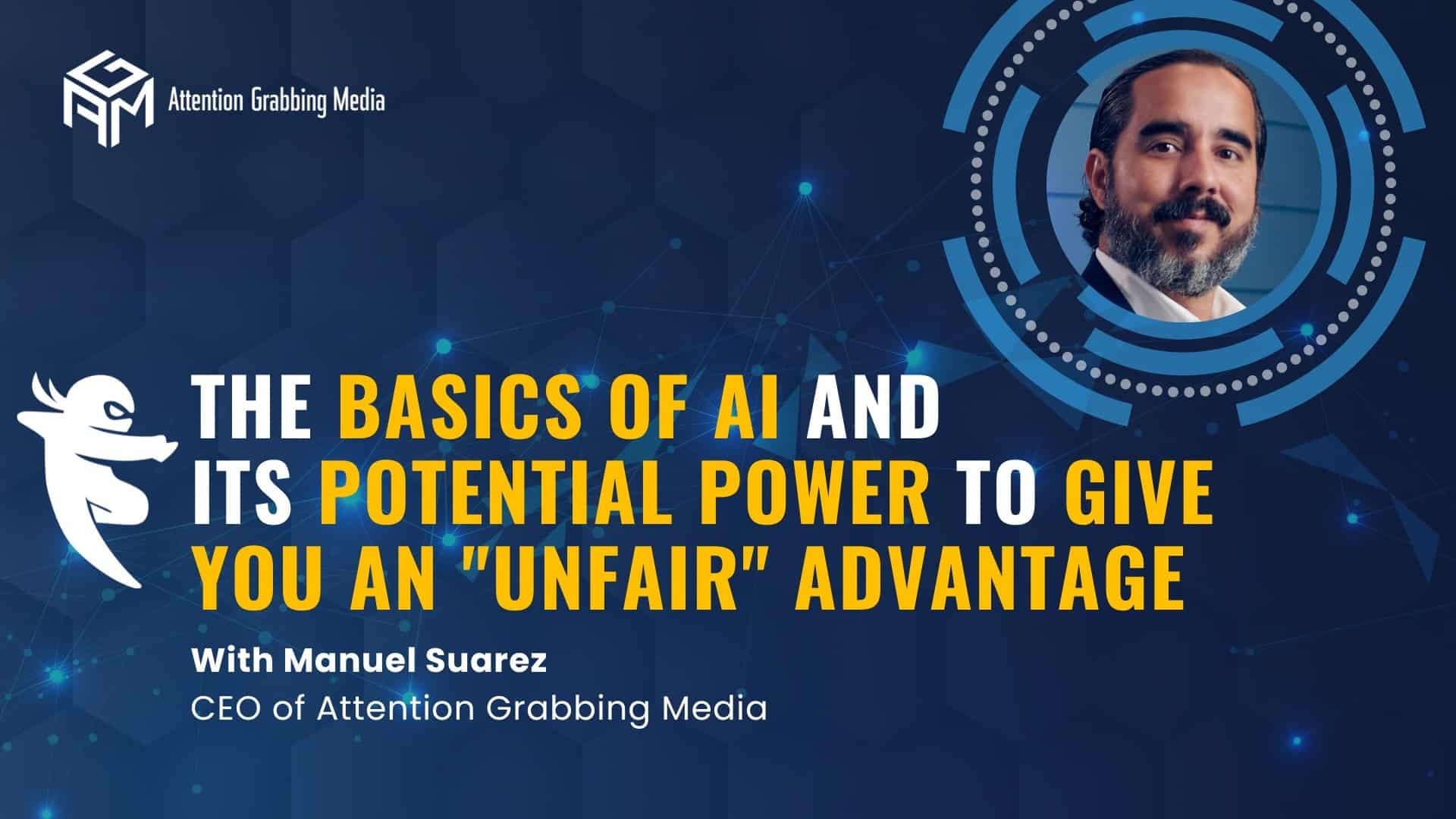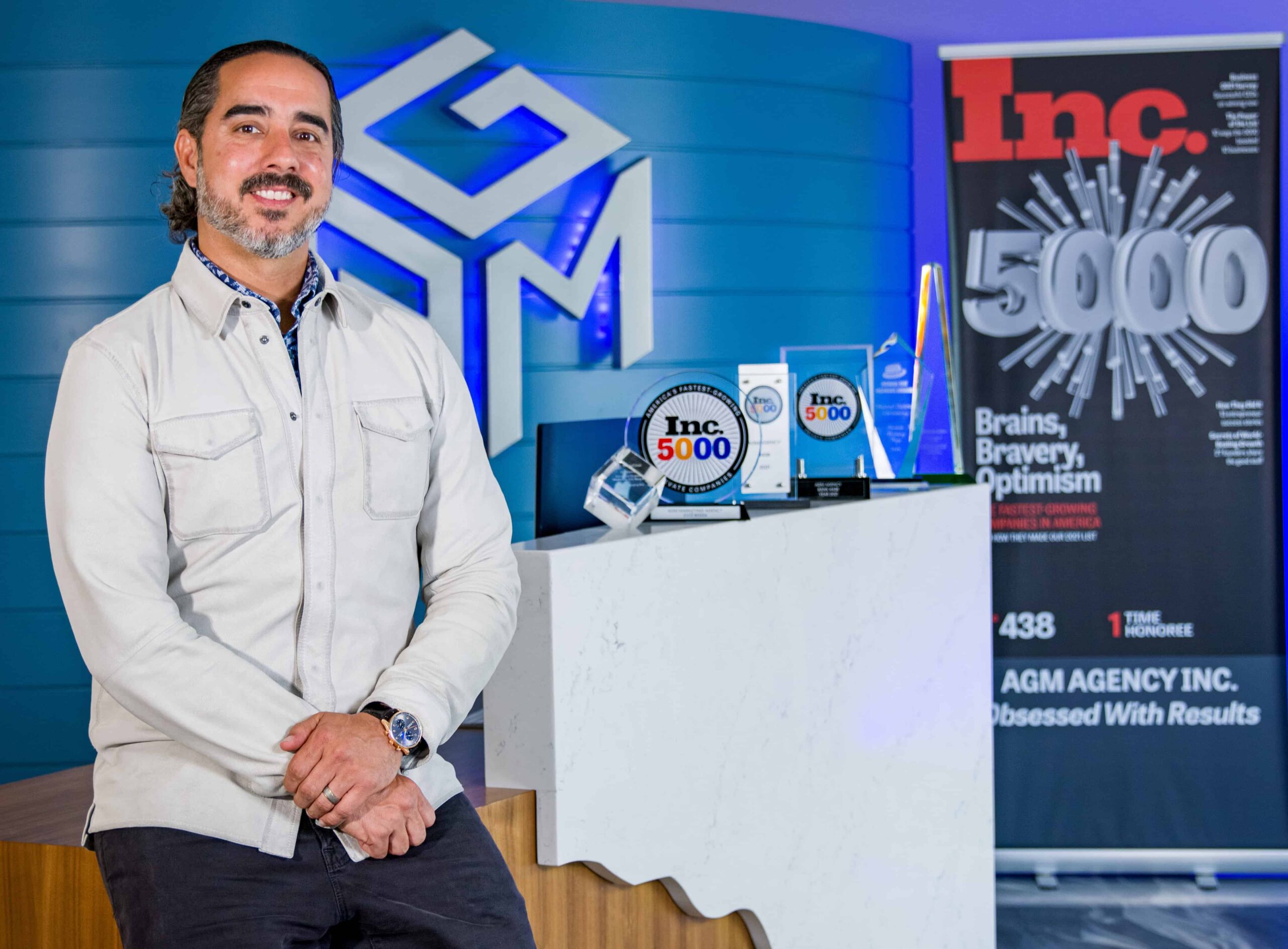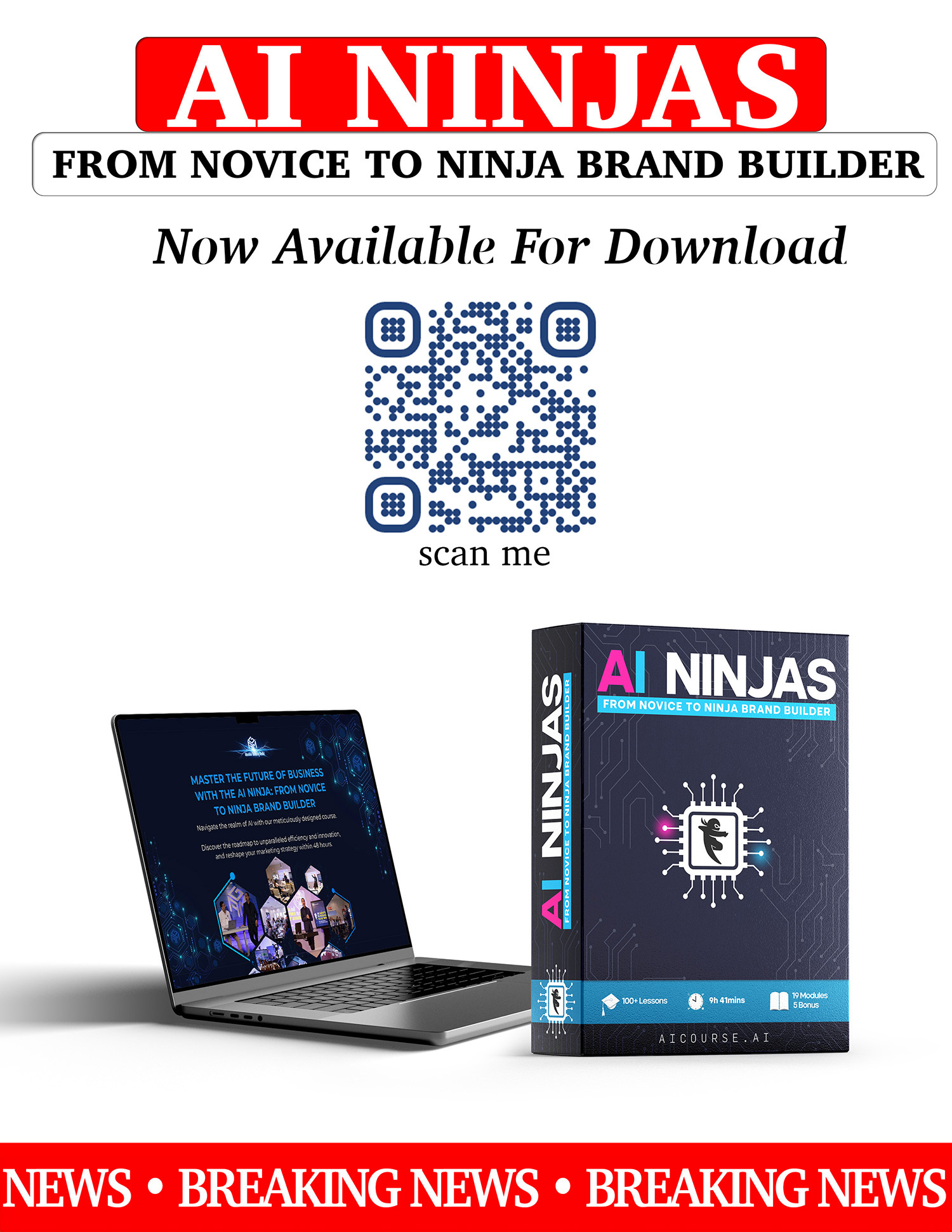 Press by Reinaldo Vandres