I've been talking about this since Day 1… Instagram TV 📺

It's crazy how most people operate. Let me explain.

People see things evolving RIGHT IN FRONT OF THEIR EYES. They see OPPORTUNITIES develop…all WITHOUT actually truly "SEEING" them. They WATCH them happen, but they don't DO ANYTHING about them. I'm talking about 99% of the population.

Then…When it becomes "TOO LATE IN THE GAME" they say to others — and to themselves:

"Remember when YouTube was so easy? Remember when anyone could post a video in 2006 and get a million views in a month? Remember when you could easily grow subscribers? Man! How I wish I was part of that era. Too bad I didn't catch it in time".   

Ok, the example that I just gave above represents the 99%. The remaining 1% of the population — THEY are the ones who see OPPORTUNITIES in this modern communications era and they JUMP ALL OVER THEM. And THOSE are the ones who go on to reap untold fortunes and success as a result of it. (Have you ever heard the saying that "Success Loves Speed"? It is ABSOLUTELY TRUE.)

Trust me, just like civilization has continuously evolved for hundreds — even THOUSANDS of years — and now we are able to send space shuttles🚀 to Mars and see millions of light-years away, the communications ERA evolution is JUST GETTING STARTED. And the WISE 1% will be positioning themselves to be in place to reap the rewards that will inevitably come with it.

An OPPORTUNITY that presents itself today will be here for ONLY a couple of years, and because we live in a fast moving world 🌎, a new opportunity will soon replace it.

The 1% DOES SOMETHING with that OPPORTUNITY. The 1% never says to themselves: "If only I would have lived in that ERA". The 1% LIVES in Present Time and rides the existing waves of TODAY.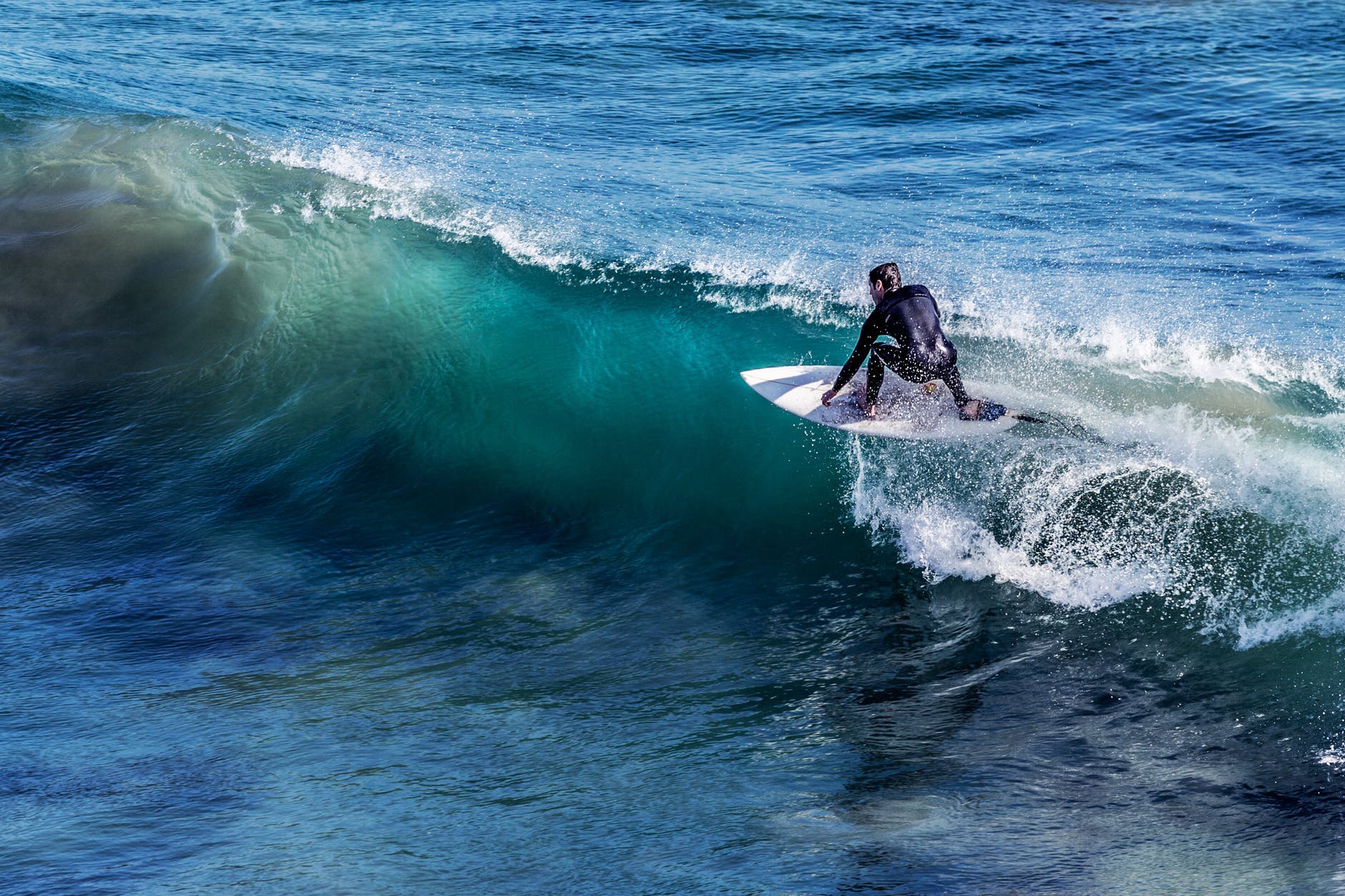 I've heard this many times before but it's crazy how TRUE this is: "Entrepreneurship boils down to COMMON SENSE".

If you've read this far you might be wondering: "OK, Manuel; What's your point?" Let me explain what I mean briefly and I hope that it serves you, and that you will THEN  jump in and become a part of the 1% and ride the wave together with me, because I'm sure as heck riding it.

So…What's going on today?
Instagram TV specifically, has become what YouTube was just 13 years ago: A virgin platform with MASSIVE ATTENTION, which we can all utilize to drive abundant traffic to our businesses, products and services — No matter WHAT these are.  

I've been talking about this since June of last year, and I told everyone to take it seriously. I was right. Facebook invested heavily in the platform in their attempt to steal large amounts of traffic from YouTube,  just like they did to Snapchat with Instagram stories and Facebook stories. And they are WINNING. 🏆

If you already have an existing following on Instagram, you can currently create videos up to 60 minutes in length and upload them on IGTV (with links, descriptions and thumbnails) and Instagram will send ENORMOUS amount of organic traffic to it. I'm talking about 40% plus organic traffic not seen since the days of 2010 Facebook pages (IMPORTANT Note: you must toggle the button that says "Provide preview on Instagram". Otherwise you will not get this reach).  

You can upload videos up to 10 minutes in length directly through your mobile, and up to 60 minutes in length through a computer on the actual Instagram website.

If you currently DO NOT have a following yet, You MUST  focus on building a following on Instagram as a first step and the way you currently do this is by driving people to your profile on Instagram. As you grow this, your reach across Instagram TV videos will explode.  

As with all worthwhile endeavors, It's a process. And you have to go through it.

It is also OPPORTUNITY.

And it's a MASSIVE one at that.

Trust me on this.  

I'll go back to this article 10 years from now, and I will be proud of myself because I DID sit down here on this Friday morning, on the 22nd of March in 2019 to give you a WARNING.

You've been warned 😀

The wave is here, and I've already hopped onto it. Are you going to ride it with me? Who will? I'm part of the 1%. Are you?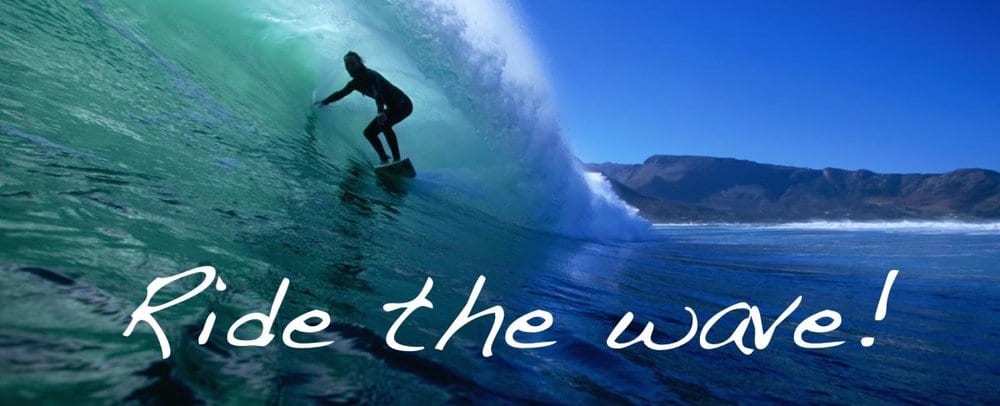 Or…
Are you going to be one of those people who end up kicking themselves and saying: "Man! If only someone would have told me 😭. These guys are so lucky. It's too late in the game for me. I wish I would've have done more. It was so easy before."

Believe me when I tell you that this is not speculation. This is based on OBSERVATION.

If you don't believe me look at it yourself!
If any brands are at all skeptical about IGTV, they only need to look at the businesses who are finding success on IGTV.
Look at existing Instagram TV channels. Look at the brands I manage like Dr Eric Berg, MetabolismoTV and my own. Look at the numbers of followers and the amount of attention these channels get and you will see what I'm talking about.
And here's another interesting fact: just last month in early February, Instagram announced that IGTV previews would now appear in the regular Instagram feed, along with videos being shared to Instagram profiles. Since that change, views on IGTV videos have skyrocketed across the board, increasing by 300-1000%, providing a strong indicator that IGTV is ON THE RISE.
IGTV holds a lot of potential for brands to engage with their followers through video on Instagram. There are thousands of people who use IGTV every day, and many brands are thriving by posting and creating content specifically for IGTV.
Some prominent video creators have continued to invest in IGTV and make it their priority for social video marketing — people like singer John Mayer, 14 year-old actress Jayden Bartels and others. There is aso a host of YouTube vloggers who also use the IGTV platform to catapult their following on Instagram.
Overall, tremendous opportunities on IGTV exist for brands and content creators alike. But it definitely takes time, consistency, and sharing to your Instagram feed.
As far as Instagram is concerned, IGTV is here for the long haul. And as we've already seen from their new sharing feature, even small changes can have a big impact. One thing is clear: the decision to share IGTV videos to the main Instagram feed has resulted in a massive increase in IGTV videos.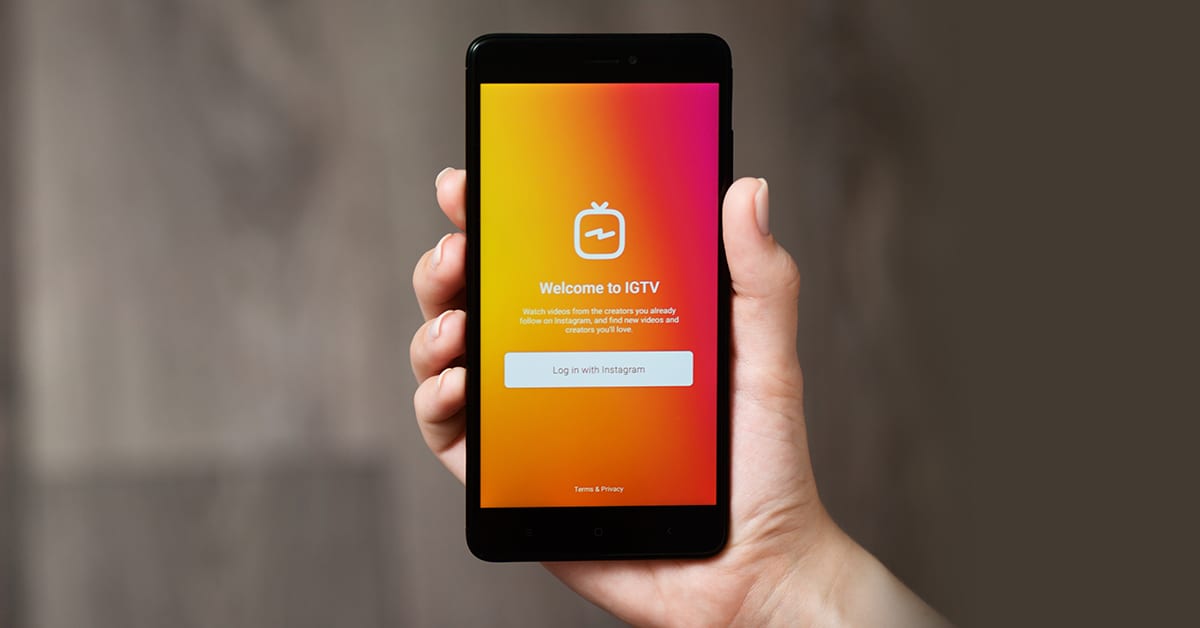 Okay,  So here are a few more reasons why YOU should be using Instagram TV for your brand:
New platform with limited content

For businesses, IGTV presents a unique way to market their brand. The fact that IGTV isn't as big as YouTube yet can actually help the businesses that act quickly and decisively, and establish themselves relatively early on in the game.

A new way to market with Influencer

IGTV also presents businesses with another way to team up with Influencers. You can redesign your Influencer strategy by including IGTV. The platform presents Influencers with the chance to post videos from the unboxing of your products, reviews, and how to use videos. They can also highlight the benefits your products or services have on their daily life.

Ad-free videos can lead to more viewership

The best part about IGTV is that is ad-free. This makes viewing videos for users a lot easier and some may even prefer it over YouTube because of this sole reason. Businesses should think of jumping on the IGTV bandwagon as soon as possible. Don't wait, cause many big brands have already started their IGTV campaigns.
In fact, big brands immediately jumped onto the IGTV ship from the moment it launched. From Netflix, to  Mercedes, National Geographic to Louis Vuitton, you can find content from most major corporations on IGTV. And the wonderful thing is that you can take advantage of the massive opportunity to use IGTV to your advantage as well, just like I have, as well as some of my most successful clients. We're creating HUGE impacts and expanding our reach like never before. I want the same thing for YOU.
In conclusion, IGTV is another platform that presents businesses with a chance to market their services and products. It is fairly new, but Instagram has been huge for businesses so there is no second guessing the impact and benefit of IGTV. Just be sure to follow my tips and launch a well-thought-out strategy. In no time you will gain viewership and make your mark on IGTV.
Come and ride this wave with me! There's room for all of us to succeed!