Over the years I've learned a lot from even more people and noticed 3 traits that fuel successful businesses: the first word that sticks out is relentless.
For example, I and my partners created an incredible company–a great organization.
I now have a lot of people that are very smart around me, many of them even smarter than me, and they're all skilled in their own area.
The one thing that makes me a leader above all is that I don't ever give up when I want to get something done. 
Relentlessness
Over the years I've built that culture in our organization and we actually have a list of what we call our company core values.
And one of those values is FIO, which stands for "Figure It Out."
Now if we go back to the beginning of our company, whenever I asked to get something done, they would tell me "No, that's not possible right now." or  "No, it can't really get that done." 
The way that I addressed that was that I said, "Okay, can you please move out of the way I'm going to get it done, and I want you to watch exactly how I do it, so I can show you what's possible." 
And I did that over and over again turning the doubters, and the pessimistic people in different areas into believers, and that for me is relentless.
When I want to get something done, I find a way to get it done, and I believe that when you have that (push yourself to get something done) you get it done and it's applicable to any area of life.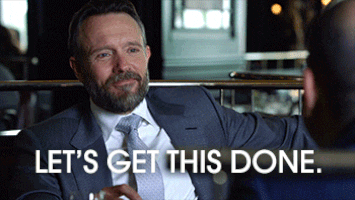 As another example, if you want to hire a competent staff member to help you, you have two routes to take. 
You can say, "Well, I interviewed five people and it's garbage, I think that there's nobody here in this city that can help me, it's just the economy in this area–it's terrible." 
Or
You can say "Well, I interviewed 5 people, maybe I need to interview 25 people" and you keep on interviewing. 
That's the difference between a successful entrepreneur and an unsuccessful entrepreneur mentality.
The one that actually is successful keeps on pushing. That's called being relentless until they get what they want. 
And I have been doing that for about a decade now, and that has taken me to where I'm at today, managing hundreds of millions of dollars for our marketing agency clients. 
And a lot of times I've been wrong so I would be lying to you if I told you that I was perfect.
Fortunately, I have been more right than wrong, otherwise I wouldn't be where I am today talking about successful traits, how to succeed, how to manage people, etc. 
So not being satisfied with how "it's not possible", that's an important trait to have, especially if you want to succeed in the game of business.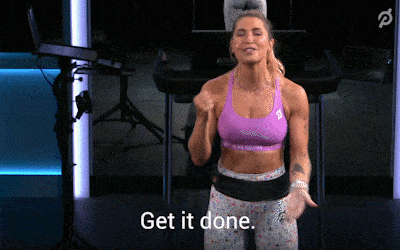 One of the most important things that you can provide for the world is to come up with ideas, and also follow it up with execution. 
A lot of people have ideas but they don't move forward.
The best case scenario is you have ideas and get crazy obsessed over wanting them executed. 
And that's part of this attitude of being relentless, and until you get it done, it doesn't get out of your head so you keep on pushing forward. 
Even if it's a little bit every day, you move a little bit forward. 
Patience
Another trait is patience and it's an important one, but it's completely under-stated. 
It's one of those qualities that you have to have in place because it's kind of a dichotomy in a way, mainly because you should want to get things done now. 
For example, one of my key staff members at my company–she's been with me for many years, her name is Julianne. 
She asks, "Okay, when do you need this? Right now? Or by a certain date?" 
And it's usually right now, because I always want things right now, but I also understand the road to success takes time to really succeed.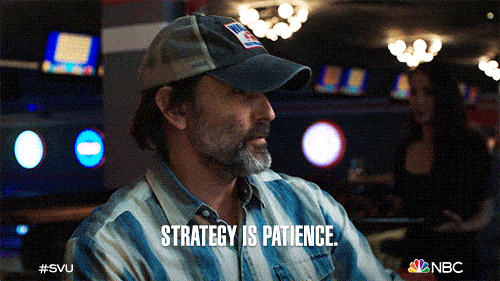 I know that I won't go from a $10 million company to a hundred million dollar company next year, I understand that that's not how it works. 
Everybody starts with zero, and at some point you have to start somewhere. 
For example, if you create content, you cannot expect it to start catching fire right away.
I understand what it really takes to succeed because I have been going through it for many, many years in the world of marketing.
Being in the marketing space for a good 6 years now, dating back to February, 2017 where I got on stage for the first time.
It feels like I'm still getting started, so understanding what it takes to succeed and just moving things forward every single day with a "right now" attitude, but at the same time, knowing that success is not overnight, and that's a crucial component.
Patience is an essential part of anybody's path to success.
If you get too desperate, you'll pull the plug and quit before it's too late, and before it's clear that you can actually accomplish success. 
Compassion
For the last trait I would say it's compassion, and it's an important trait because not everybody's going to be like you. 
I work every single day with a lot of people, both clients and employees.
There's a hundred people working in our marketing company, all kinds of different people. 
70 of them are outside the country and 30 in the United States, and then our supplement company has another 150 staff spread throughout the world.
There's an enormous variety of human beings with different thoughts, viewpoints, and ways of handling situations personally, professionally, with their own things going on. 
So having compassion for humans and understanding what they might be going through is an important element to one's success.
I really enjoy understanding other people and it's brought me to the conclusion that there's two ways to run a business: 
The sweet way with honey, and the brutal way with bullets. 
The brutal way you're shooting people down and making people wrong, attacking them, and the sweet way you try to make people better around you.
Sometimes I do get intense, and I have to tell my staff, "Listen, please do not confuse my intensity for my passion. That's not what it is, it's literally just passion, it's fire, my burning desire to succeed, get better, and stronger" to give the staff a better path, and a better vehicle for everyone to get better.
That's something that really drives me and motivates me every day.
I don't look for people that have long resumes, I look for people that have passion to be better and do better.
And that's what I seek as a quality in others, people who make the decision to learn, improve and provide value to a group of people.
If someone gives me that, I will be patient, compassionate and help those people keep on getting better as long as they have a willingness to keep on getting better.
And I believe that's why compassion is an important quality to have as a leader.